Introduction
Our Cardiology Centre is equipped with advanced technology that offers all-round cardiac investigations and treatment. Our professional team offers screening, diagnosis and treatment on cardiac conditions ranging from simple to complex. We listen and offer multidisciplinary approach to formulate a care plan that works for you with the academic achievement of CUHK on clinical practice.
中大醫院 - 心臟科中心 (Only available in Chinese)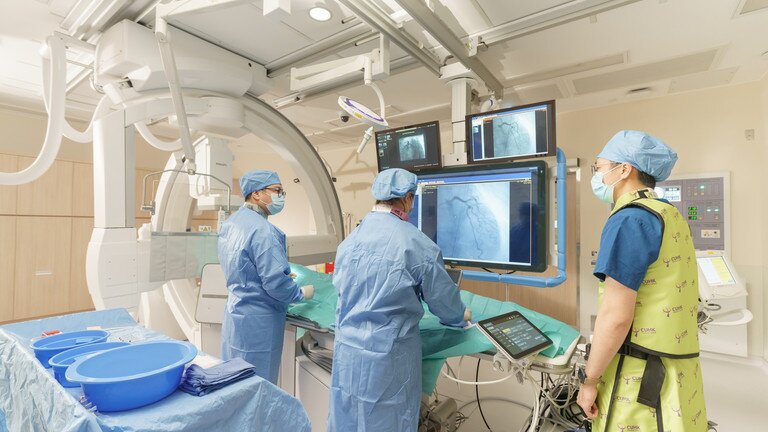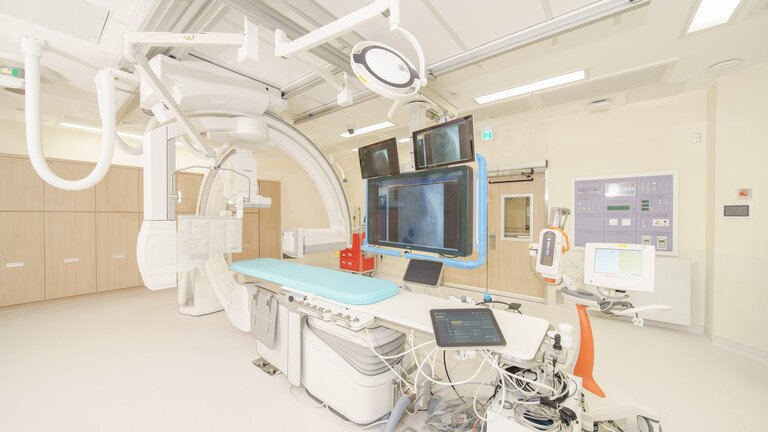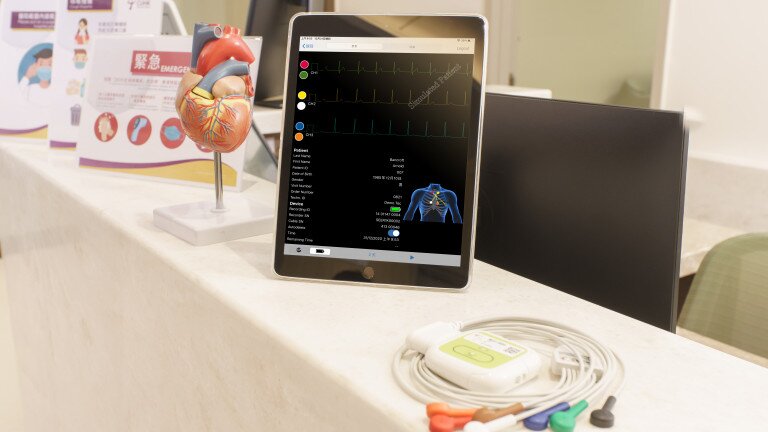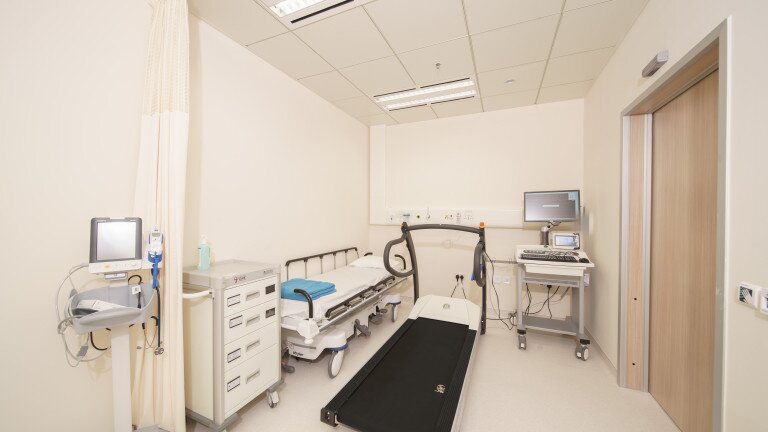 Exercise Stress Test (Treadmill)
Our Services
Screening Procedures:
Electrocardiogram
Exercise Stress (Treadmill) Test
Non-invasive Investigations:
Ambulatory Blood Pressure Monitoring
24-hour ECG (Holter) Monitoring
Cardiac Event Recorder
Tilt Table Test
Transthoracic Echocardiogram
Trans-esophageal Echocardiogram
Stress Echocardiogram
DC Cardioversion
Computed Tomography Coronary Angiography
Nurse-in-charge
Ms. CHAN Sau Yee, Sheree
Services for HA Patients
Patients referred by Hospital Authority can enjoy 10% discount for Echocardiogram, Exercise Stress (Treadmill) Test and 24-hour ECG (Holter) Monitoring. The HA referral letter has to be presented for enjoying the special offer.
For enquiries and booking, please contact the Cardiology Centre at 3946 6633.
Download