Introduction
Renal failure also known as end-stage renal disease (ESRD), is a long-term, chronic disease in which patient's kidney is no longer function effectively, or at all. Patient with ESRD requires long term dialysis treatment to eliminate excess fluid and metabolic waste. Haemodialysis and peritoneal dialysis are the most common treatments for end-stage renal failure.
Yau Ying Sum Haemodialysis Centre is dedicated to provide all-round dialysis therapy, together with state-of-the-art technologies and equipment, to patients with chronic kidney disease (CKD) and end-stage renal disease. Led by a professional team composed of nephrologists and renal nurses, the centre provides quality and patient-centred dialysis service with transparent pricing to support patients thrive on dialysis.

Professional and Quality Services

Our Centre provides all-round dialysis therapy, including Conventional Haemodialysis Therapy, Expanded Haemodialysis (HDx), Advanced Haemodiafiltration Therapy (Online HDF/ High volume HDF), Regular Care of Vascular Access, Online Clearance Monitor, Body Composition Monitor and Nursing Support for Haemodialysis Complications & Therapeutic Plasmapheresis.

Environment

We provide a comfortable environment and individualised touch-screen infotainment device with earphones, etc. Our hospital uses the latest model of haemodialysis chair, which patients can adjust the seat angle freely, and complete the treatment comfortably and safely.

Our centre has strict quality control and regular test to meet international standards (ISO 23500) to ensure high-quality nephrology dialysis services.

Equipment

Our centre uses the most advanced water treatment system and haemodialysis machine model. Through the reverse osmosis system, ultra-pure water is produced for hemodialysis. During hemodialysis, the blood volume and temperature are automatically monitored to determine the patient's ideal body weight, stabilise the cardiovascular system, and monitor the catheter condition, making the treatment safer and more effective.
CUHKMC - Haemodialysis Centre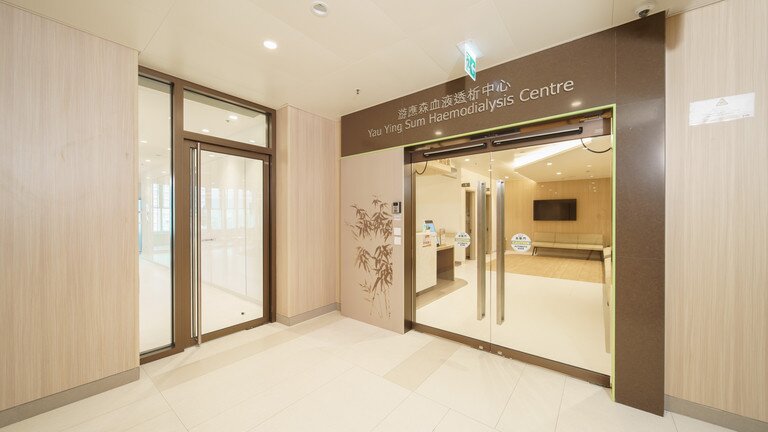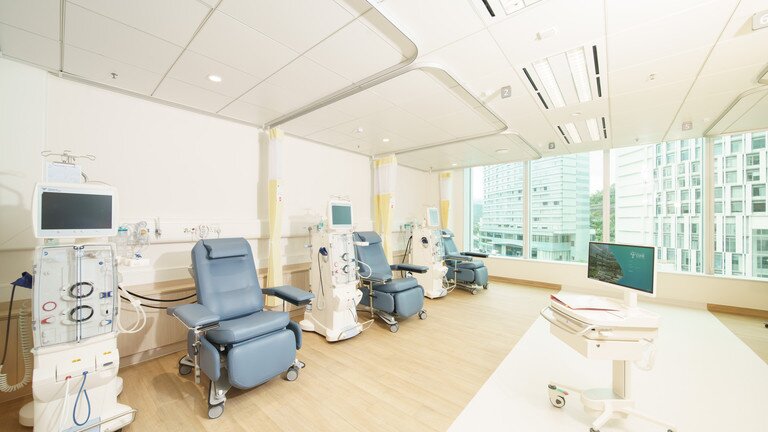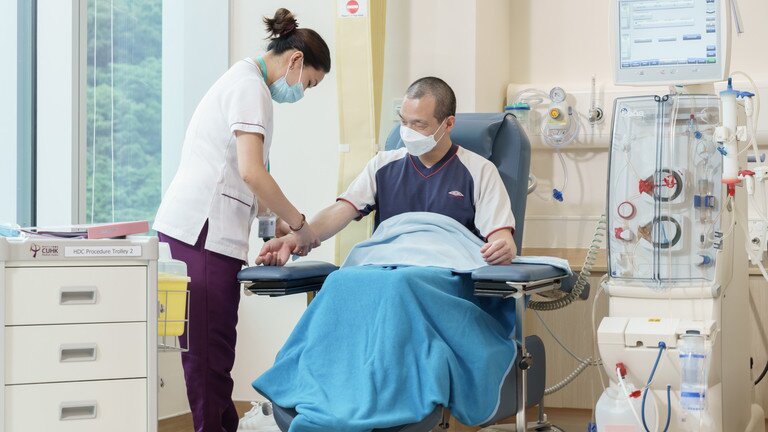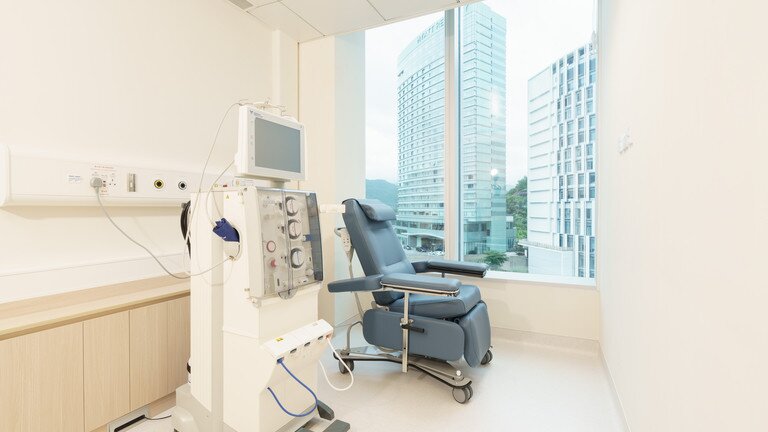 Our Services
Conventional Haemodialysis Therapy
Expanded Haemodialysis (HDx)
Advanced Haemodiafiltration Therapy (Online HDF/ High volume HDF)
Regular Care of Vascular Access
Online Clearance Monitor
Body Composition Monitor
Nursing Support for Haemodialysis Complications & Therapeutic Plasmapheresis
Nurse-in-charge
Ms. LEE Kai Mei, May
Download