22Nov 2019
CUHK Medical Centre Pioneers in Hospital Logistics Management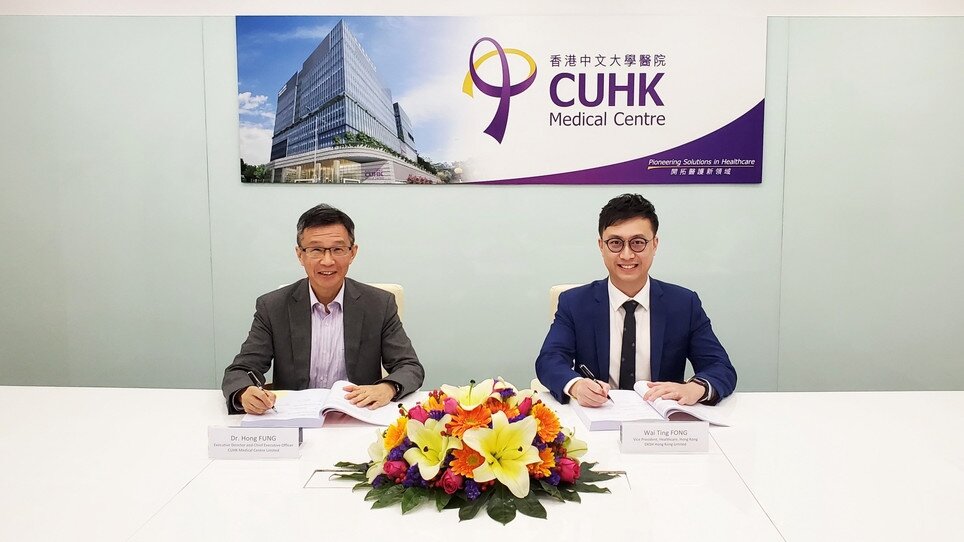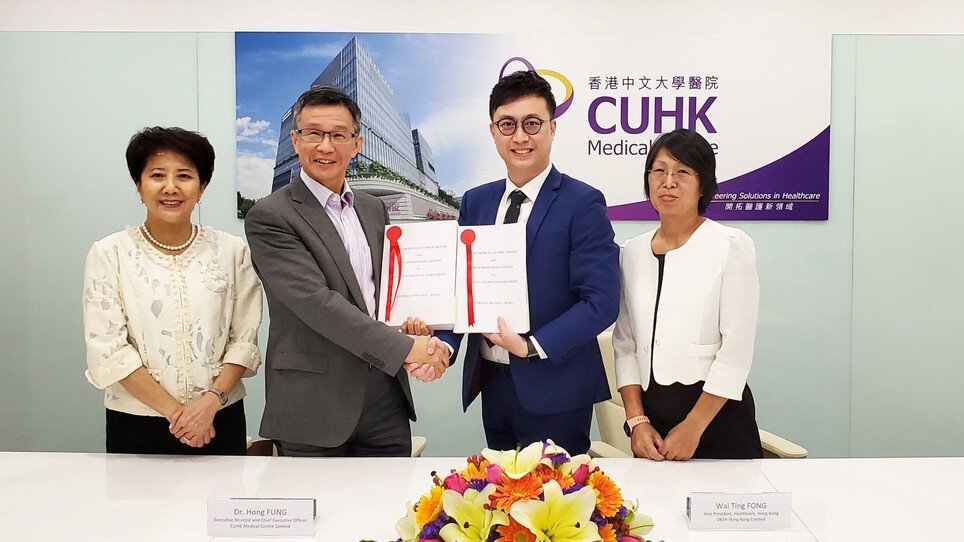 As a patient-first Smart Hospital, CUHK Medical Centre (CUHKMC) is dedicated to providing quality and efficient services for patients. To optimize the logistics management of pharmaceutical products and medical consumables, so that the medical team can focus on the treatment and care of patients, CUHKMC has collaborated with DKSH Hong Kong Limited (DKSH) to design a pioneering third-party logistics (3PL) service model to digitalise and systemize the inventory management of pharmaceutical products and medical consumables. CUHKMC is the first local hospital implementing such a 3PL system, which not only improves the operation efficiency, but also helps ensure sufficient stock of pharmaceutical products and medical consumables at all time. CUHKMC and DKSH have signed the contract, appointing DKSH to manage and operate the 3PL management system of the hospital, turning a new chapter in Hong Kong's hospital logistics management.
The logistics management of pharmaceutical products and medical consumables is a complex and critical aspect in hospital operation, which usually involves vast amount of manpower and storage space. DKSH operates in 35 markets and is the leading market expansion services provider offering an array of services from sourcing to after-sales service, and healthcare is one of the group's four business units. With rich experience in logistics management and the application of advanced information technology, DKSH will operate the pioneering 3PL service model for CUHKMC. Services include:
Receiving, storage and transportation of products
Warehouse and inventory management
Replenishment and topping up of products within hospital
Cold chain management
Based on this model, DKSH will manage the off-site and in-house warehouses, handle and receive pharmaceutical products and medical consumables from various suppliers, manage the inventory and notify CUHKMC to activate the ordering process when inventory level has reached the pre-defined threshold, and arrange material delivery to hospital, so as to ensure sufficient supply of pharmaceutical products and medical consumables, as well as to replenish the stock of the in-house warehouse and wards. The varieties and volume of pharmaceutical products and medical consumables of a hospital are substantial, and some medicines need to be stored in a specified temperature, so DKSH has to make corresponding arrangement using the cold chain management system in the storing and delivery process.
About CUHK Medical Centre
CUHK Medical Centre (CUHKMC) is a non-profit, private teaching hospital wholly owned by The Chinese University of Hong Kong (CUHK). With a social mission to bridge the service gaps between private and public healthcare in Hong Kong, CUHKMC is dedicated to offering quality healthcare service at affordable and transparent package prices. In line with the not-for-profit principle, all surpluses from all healthcare services will be ploughed back to the hospital for hospital development and the CUHK Faculty of Medicine for research and teaching. CUHKMC is expected to come into operation in the second half year of 2020.
In late March 2019, CUHKMC has opened in Tsim Sha Tsui its first specialist clinic, CUHK Medical Clinic (https://cuclinic.hk/en/), which provides a broad range of specialist out-patient services to patients, including Cardiology, Dermatology, Family Medicine, Gastroenterology and Hepatology, General Surgery, Gynaecology, Neurology, Neurosurgery, Orthopaedics and Traumatology, Otorhinolaryngology (Ear, Nose and Throat) and Public Health Medicine, as well as diversified health check services and vaccination services.
About DKSH Hong Kong Limited
DKSH is the leading Market Expansion Services provider with a focus on Asia. The Group helps other companies and brands to grow in the Consumer Goods, Healthcare, Performance Materials and Technology sectors. DKSH's portfolio of services includes sourcing, market insights, marketing and sales, distribution and logistics as well as after-sales services. Publicly listed on the SIX Swiss Exchange, the Group operates in 35 markets with 33,000 specialists, generating net sales of CHF 11.3 billion in 2018. With its strong Swiss heritage and long business tradition since 1865, DKSH is deeply rooted in Asia Pacific. The DKSH Business Unit Healthcare distributes pharmaceuticals, consumer health and over-the-counter (OTC) products as well as medical devices. With around 8,800 specialists, the Business Unit generated net sales of CHF 6.1 billion in 2018.