09Sep 2021
CUHK Medical Centre Stages Grand Opening Ceremony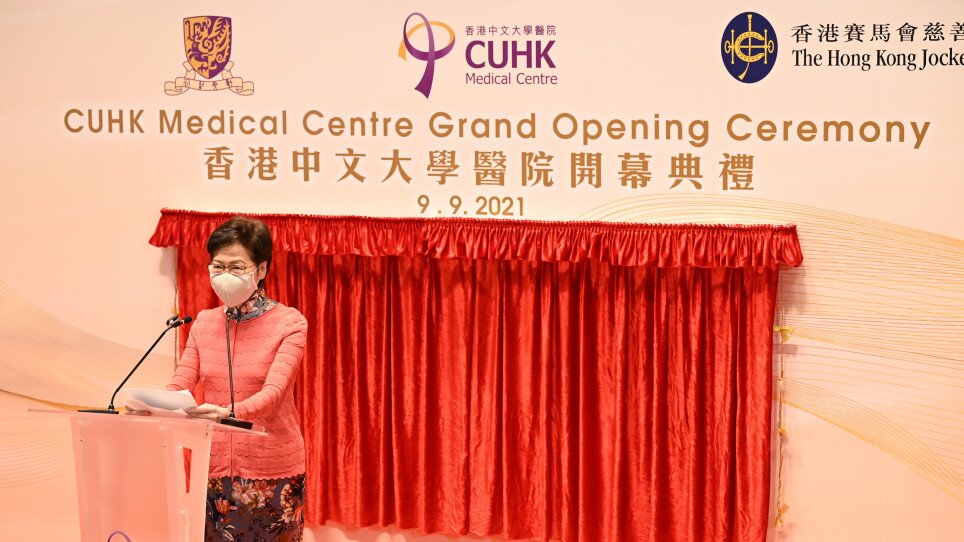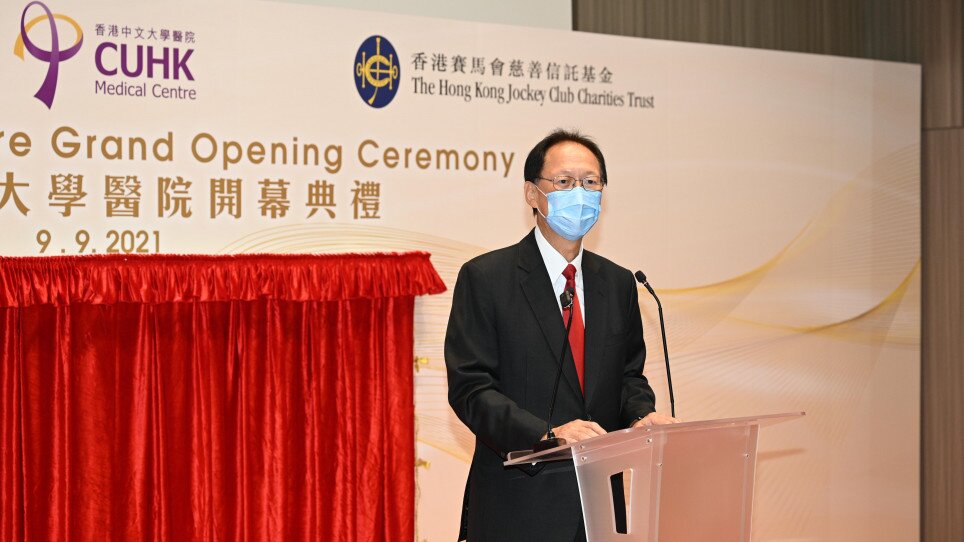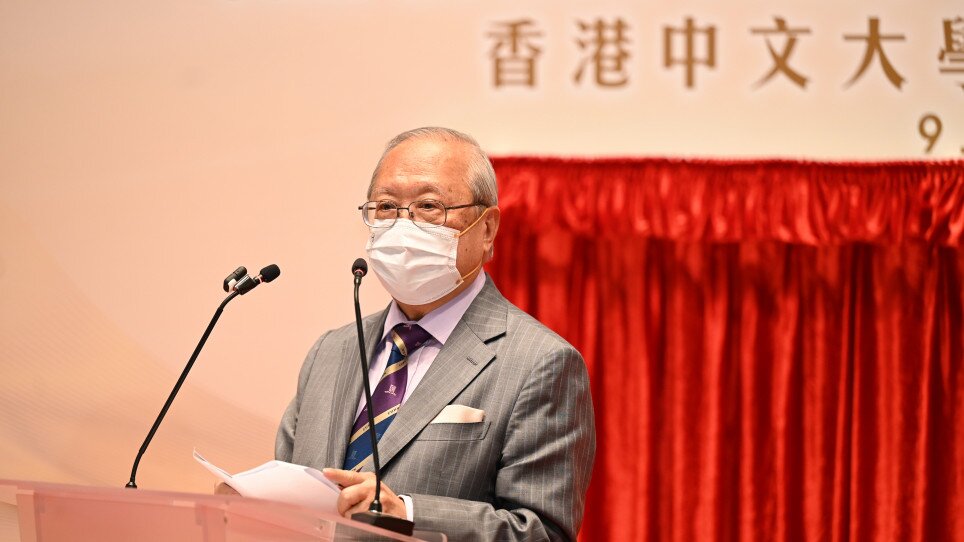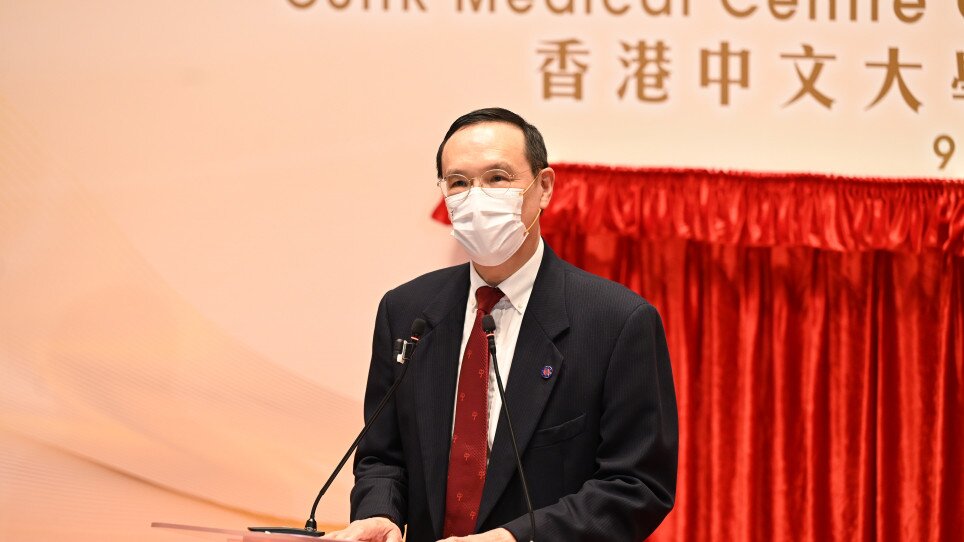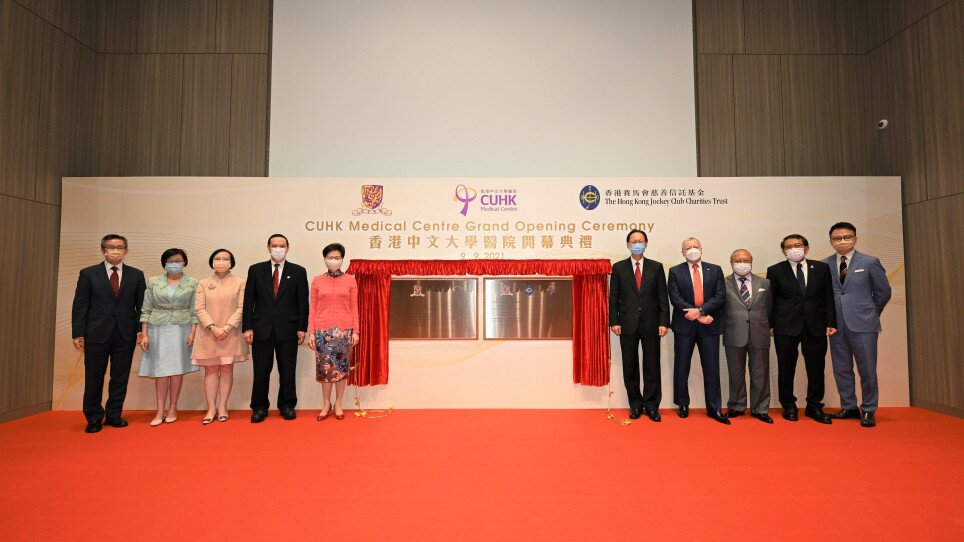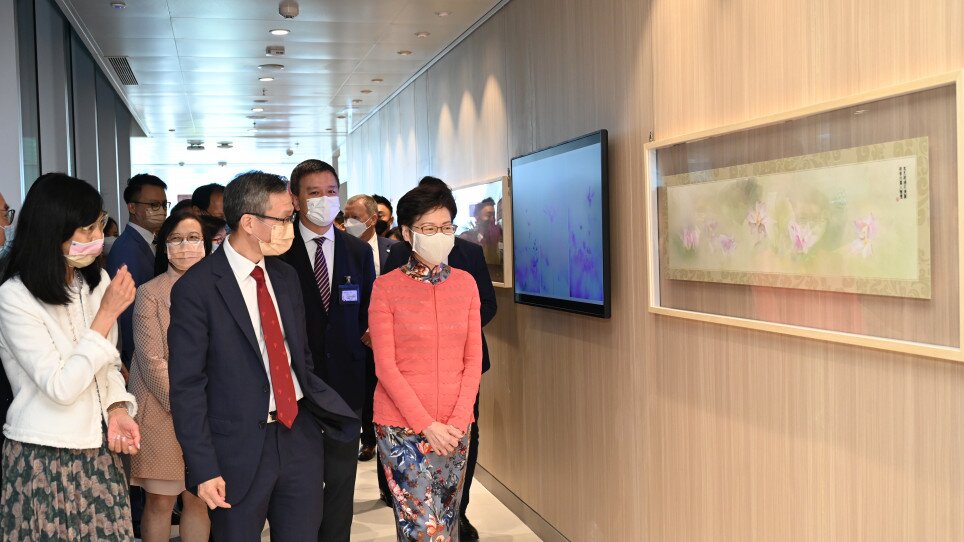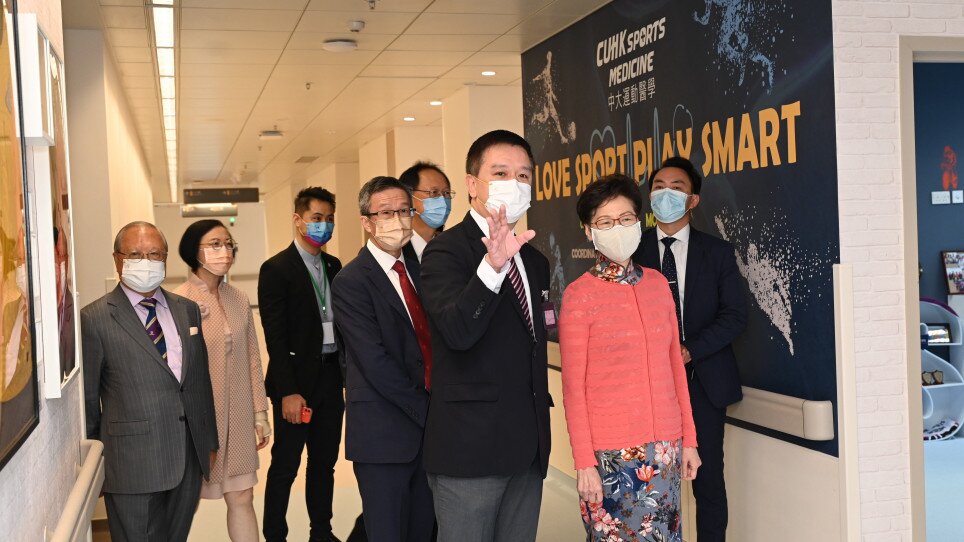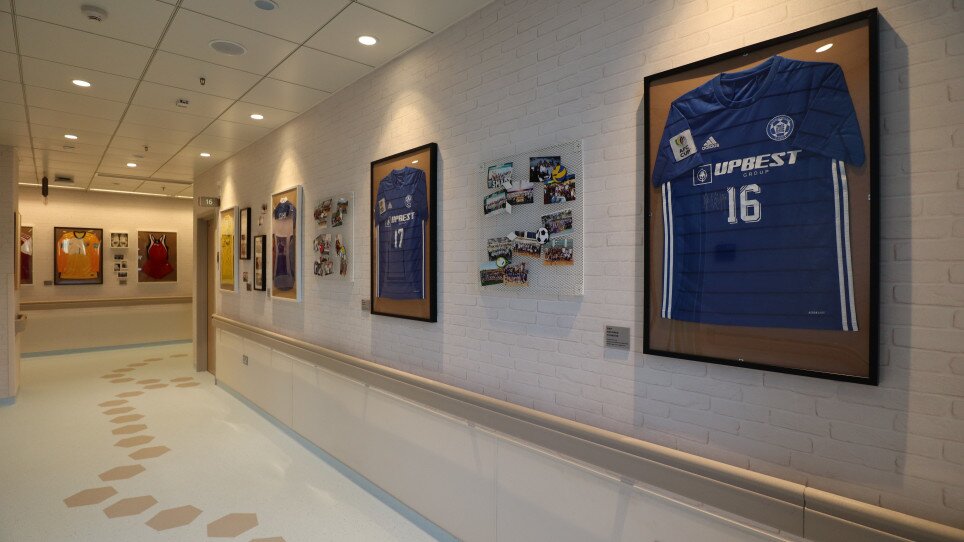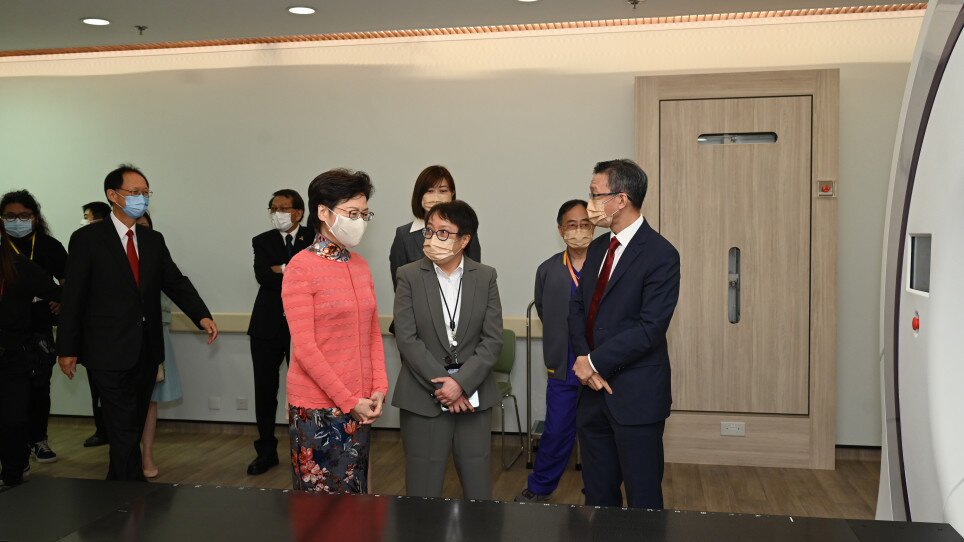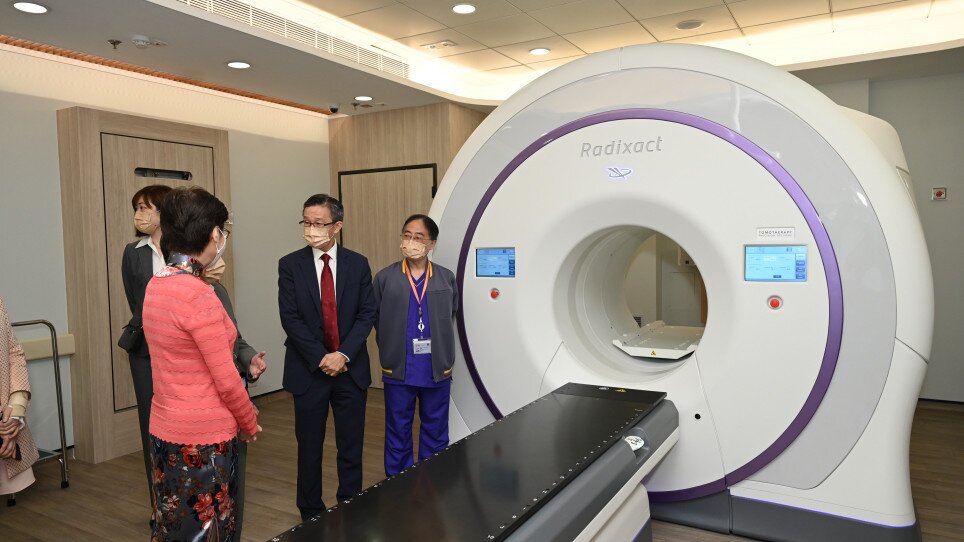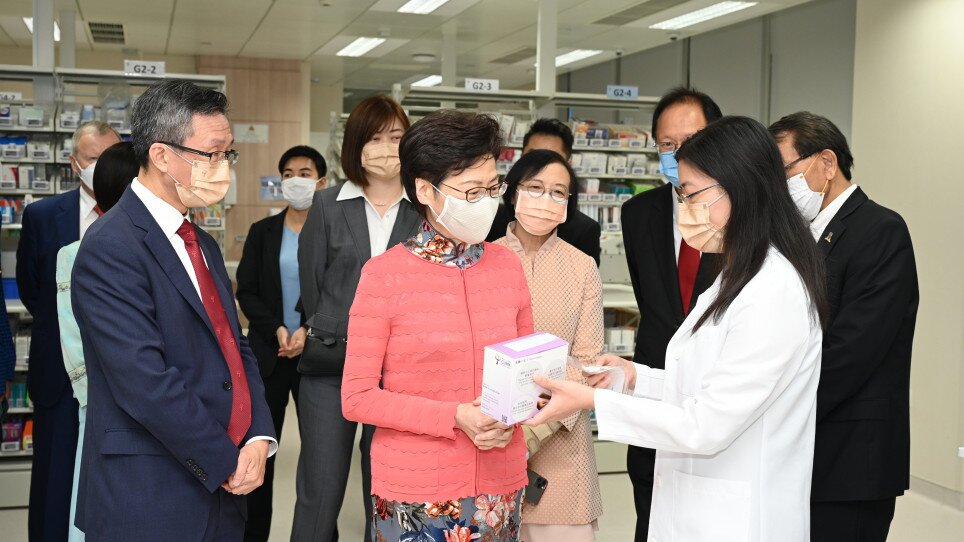 The CUHK Medical Centre (CUHKMC), the city's first non-profit, private teaching hospital wholly owned by a university, staged its grand opening ceremony today. Wholly owned by The Chinese University of Hong Kong (CUHK), CUHKMC is dedicated to providing the public with quality and transparent healthcare services.
Officiating at the ceremony included The Honourable Mrs. Carrie Lam Cheng Yuet-ngor, The Chief Executive of the Hong Kong Special Administrative Region; Prof. Sophia Chan, Secretary for Food and Health; Dr. Constance Chan, Director of Health; Mr. Philip N L Chen, Chairman, The Hong Kong Jockey Club; Mr. Winfried Engelbrecht-Bresges, Chief Executive Officer, The Hong Kong Jockey Club; Dr. Norman Leung, Chairman of the Council, CUHK; Dr. Chien Lee, Chairman, Board of Directors, CUHK Medical Centre; Prof. Rocky Tuan, Vice-Chancellor and President, CUHK; Prof. Francis Chan, Dean of Medicine, CUHK and Dr. Hong Fung, Chief Executive Officer, CUHK Medical Centre.
With a total construction floor area of 100,000 m2, the 14-storey hospital has commenced service in phases starting from 6 January 2021. During the past 9 months, CUHKMC has rolled out a wide array of medical services, including general out-patient and specialist out-patient service, endoscopy services, eye clinic, cardiac examination and cardiac catheterization, radiology services, physiotherapy services, chemotherapy day unit and surgical procedures of various specialties. The Radiotherapy Centre, which came into service in July, is equipped with two cutting-edge treatment units including Unity-MR Linac and Radixact X9 – Tomotherapy to provide cancer patients with accurate and quality radiotherapy service. In the fourth quarter of this year, the 24-hour Emergency Medicine Centre will be in operation and the hospital will provide obstetrics services. The number of inpatient and day beds will expand from the existing 95 beds to over 120 beds.
Being the first smart hospital fully covered with 5G network, CUHKMC leverages on technologies including paperless electronic medical record, mobile information and communication technology and the Internet of Things to enhance efficiency and improve patient experience, e.g. enhancing drug safety through closed loop medication management system and automated dispensing system, strengthening the security in paediatric ward with geo-fencing technology as well as using RFID to manage and track medical supplies, laboratory samples, etc.
Dr. Chien Lee, Chairman, Board of Directors of CUHKMC, said, "CUHKMC aims to bridge the service gap between the public and private healthcare systems and to provide the local community with a new choice of quality and transparent healthcare services.  As a non-profit private teaching hospital, CUHKMC will also assume a major role in promoting medical innovation and training medical professionals.  With a team united in its purpose and with solid support from the community, we will be able to achieve our mission of 'Pioneering Solutions in Healthcare'."
To enhance price transparency, CUHKMC has introduced package prices for various operations and procedures. The package prices cover all costs of the intended operations or procedures, including doctor's fees, room charges, treatment procedure charges, nursing procedure charges, in-patient medication fee, etc., which enable patients to have a clear understanding of the estimated hospital service fees before admission. CUHKMC has launched package prices for about 120 operations and procedures by now, and will continue to introduce more package prices.
Dr. Hong FUNG, Chief Executive Officer, CUHKMC, said, "With the implementation of package prices, CUHKMC provides patients with transparent and predictable private healthcare services, allowing patients to receive medical treatment with peace of mind. With a patient-centric rationale, CUHKMC adopts advanced technologies to streamline services and operation, such that the healthcare teams can focus on patients and to offer patients with caring and quality medical services."
CUHK received a generous donation of HK$1.3 billion from The Hong Kong Jockey Club Charities Trust in 2014 for the development of CUHKMC. The donation is the largest single donation ever made by the Trust to a medical project in Hong Kong, and is also the greatest single donation ever received by CUHK. In sincere appreciation of HKJC's support, one of the clinical blocks of the hospital is named as Jockey Club Clinical Tower and was inaugurated at the opening ceremony today.
Mr. Philip Chen, Chairman, The Hong Kong Jockey Club, said the official opening of CUHKMC marks a new page for Hong Kong's medical services. "Over the past decades, The Hong Kong Jockey Club has spared no efforts in promoting the concept of healthy community and supporting many innovative projects with the Government."