Innovations in Benign Prostatic Hyperplasia (BPH) Surgery
Prostate HealthBenign Prostatic Hyperplasia
If patients develop symptoms related to benign prostatic hyperplasia (BPH) which do not respond well to medications, surgery can be considered. Traditionally, transurethral resection of the prostate (TURP) can be offered to alleviate symptoms related to BPH. During the surgery, prostate tissue will be resected endoscopically, resulting in a wide channel for urination. Usually TURP would require spinal or general anaesthesia, and patients can be discharged within 3-4 days.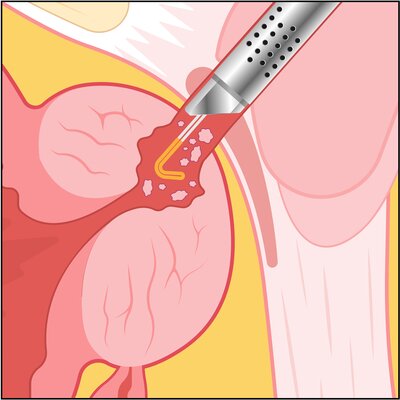 Recently, there have been a lot of advances in BPH surgery, and they include Rezum, Urolift, Aquablation, Bipolar / Holmium laser enucleation of the prostate, GreenLight laser vaporization and prostatic artery embolization.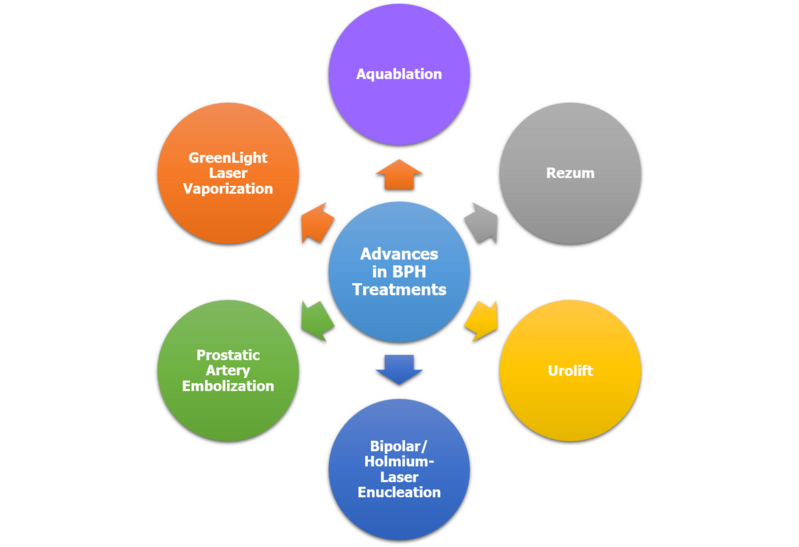 For patients who are concerned about the peri-operative risks of surgery, minimally invasive treatment such as Rezum and Urolift may be considered. Rezum works by delivering water vapour into the prostate gland, the prostate tissue will be ablated and resorbed. Urolift works by placing implants which can compress the prostatic tissue and result in a widened channel for urination. General anaesthesia is usually not needed for these procedures, and patients can usually be discharged on the same day of surgery. Both procedures are more suitable for men with mild to moderate BPH.

Rezum


Urolift
For patients with very big prostates, it is usually more difficult to ensure a good removal of prostate tissue. Treatment options such as Aquablation and Bipolar / Holmium laser enucleation of the prostate may be considered. During Aquablation, prostate contour can be marked on ultrasound, and then ablated by a robotically controlled waterjet technology. During Bipolar / Holmium laser enucleation of the prostate, the prostatic capsule is first identified during the procedure, and then the prostate tissue will be enucleated and removed.

Aquablation


Enucleation of the prostate

For patients with recurrent hematuria or at high risk of bleeding (e.g. on anti-coagulants), treatment options such as GreenLight laser vaporization and prostatic artery embolization may be considered. GreenLight laser has the property of vaporizing the prostate tissue and controlling bleeding at the same time. Prostatic artery embolization works by occluding the blood supply to the prostate gland, hence reducing bleeding and causing shrinkage of the prostate tissue. Apart from good hemostatic effects, both procedures are able to improve lower urinary tract symptoms at the same time.

GreenLight laser vaporization

Prostatic Artery Embolization
The above are just general information about the various types of BPH surgery. Patients should seek advice from urologists, understand the pros and cons of each treatment option before deciding on the most appropriate treatment plan.