09Dec 2021
Official Launch of the New VHIS Plan "Asia iCare"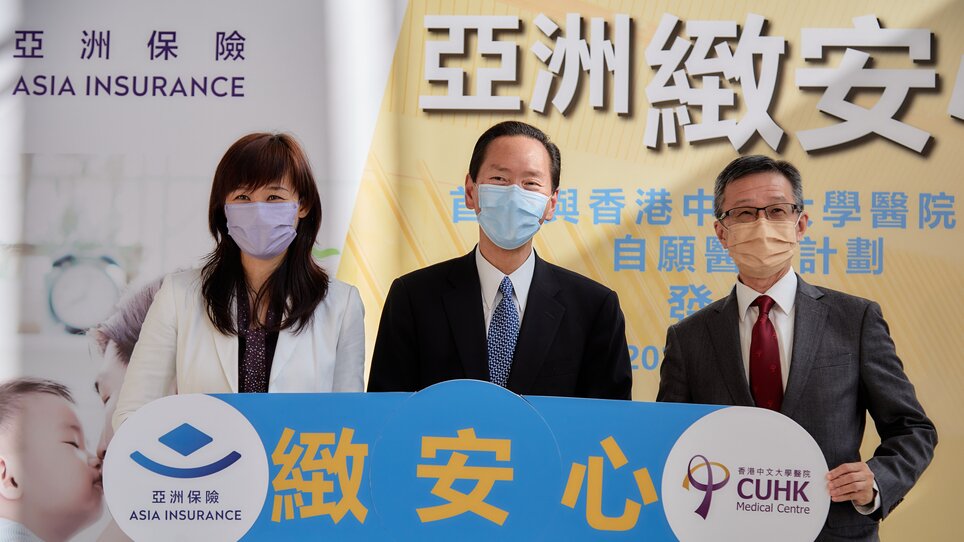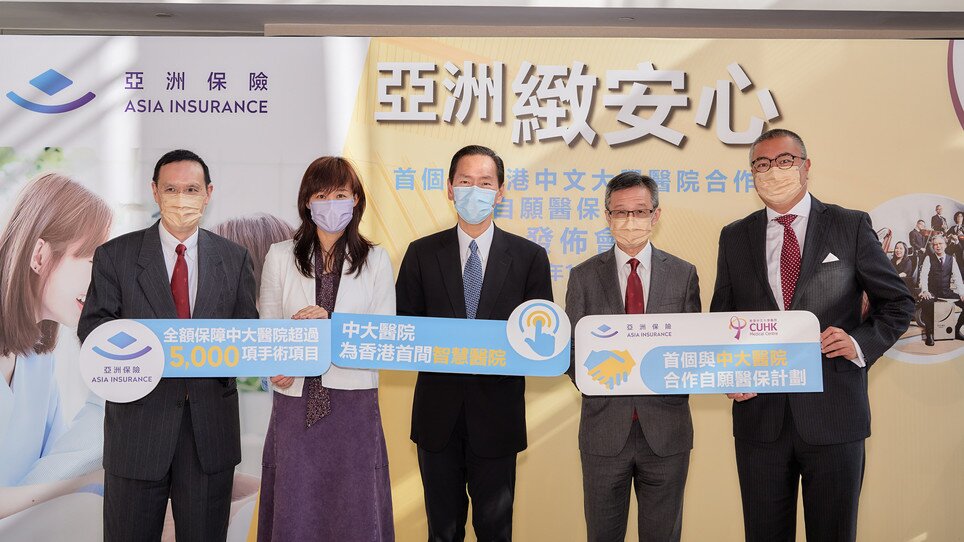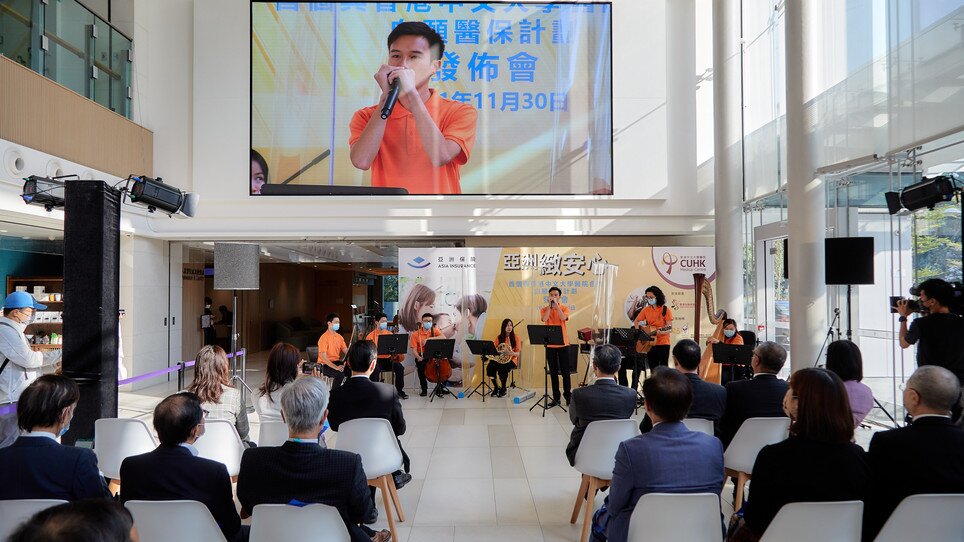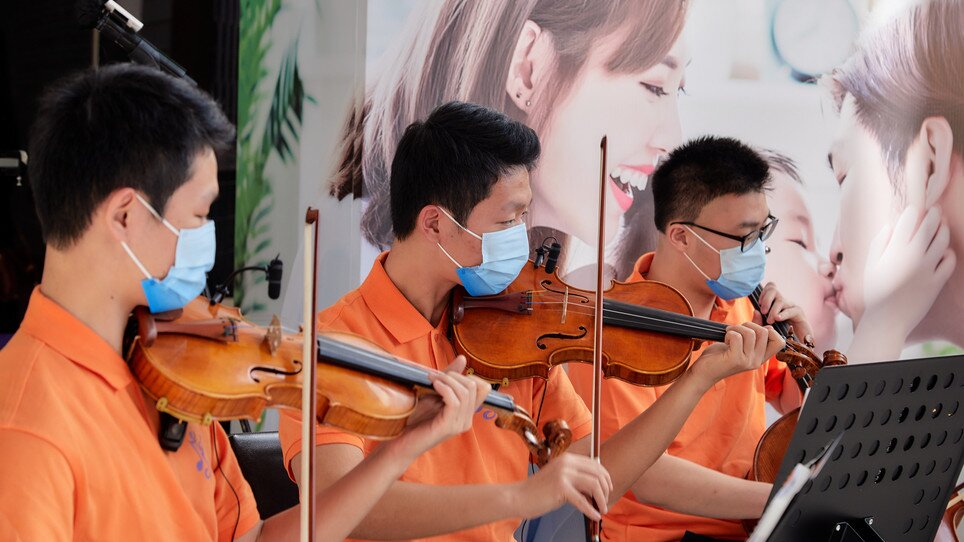 Love your family by taking steps to protect their health
Asia Insurance Company Limited ("Asia Insurance") has once again collaborated with The CUHK Medical Centre ("CUHKMC") to launch the brand new Voluntary Health Insurance Scheme ("VHIS") plan – "Asia iCare". This is the 1st VHIS plan supported by the smart hospital in Hong Kong to offer full range of benefits coverage with the design idea inspired by the packaged plans of CUHKMC. Apart from tax deduction, this product also offers a wide range of hospitalization and out-patient coverages, including full cover for more than 5,000 surgical packages provided by CUHKMC. All the pre-approved hospital bills shall be settled by Asia Insurance directly so that customers could enjoy the real "Cashless" medical services and treatments. This plan also provides worldwide coverage with no deductible and no lifetime benefit limit.
Arouse the attention of the insurance and medical industries to the package pricing system
With this new product, we hope the public can enjoy quality medical services within their budgets without worrying the unpredicted medical expenses incurred. We also hope that it can successfully arouse the attention of the insurance and medical industries to the idea of package pricing system, inspire other hospitals to start exploring this transparent pricing model, and gradually extend it to the entire healthcare system in order to make it popular and benefit more people.
Enthusiastic response from online and offline audiences
To mark the official launch of this brand new VHIS plan, an official launch event was held on 30 November 2021. We were delighted to have Mr. Bernard Chan, President and Executive Director of Asia Insurance, Dr. Fung Hong, Chief Executive Officer of CUHKMC and Ms. Winnie Wong, Chief Executive Officer and Executive Director of Asia Insurance be our officiating guests. The event was live broadcast with enthusiastic responses. Many friends from insurance and medical industries, strategic partners and customers had also participated the event. Thank you for all supports and contributions to make the event a huge success.
Promote the concept of inclusive society
In addition, Asia Insurance also spares no effort in charity. For each new issuance of "Asia iCare", Asia Insurance will donate HK$100 to Ronald McDonald House Charities® Hong Kong. Purchasing an insurance policy will not only provide you with a comprehensive protection, but also benefit another family in need. To echo with the idea of promoting diversity and inclusiveness, we invited "Hong Kong Enharmonica", the first local orchestra made up of musicians with or without disabilities, together with the world champion harmonica player Mr. Gordon Lee to perform in live. The concept of disability inclusion is promoted through the music sharing, which adorned the whole event.