Introduction
Hui Siu Wing Endoscopy Centre is supported by the clinical and academic team of CUHK Faculty of Medicine. Formed by specialist doctors and nurses, our professional medical team provides patient-centred, quality and holistic diagnostic and treatment services to patients.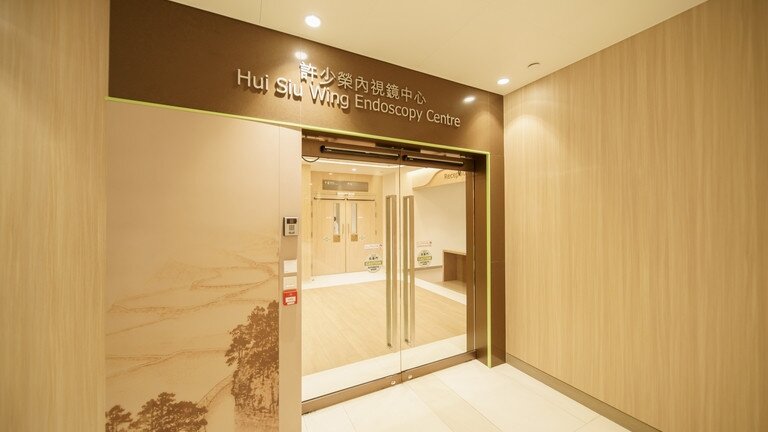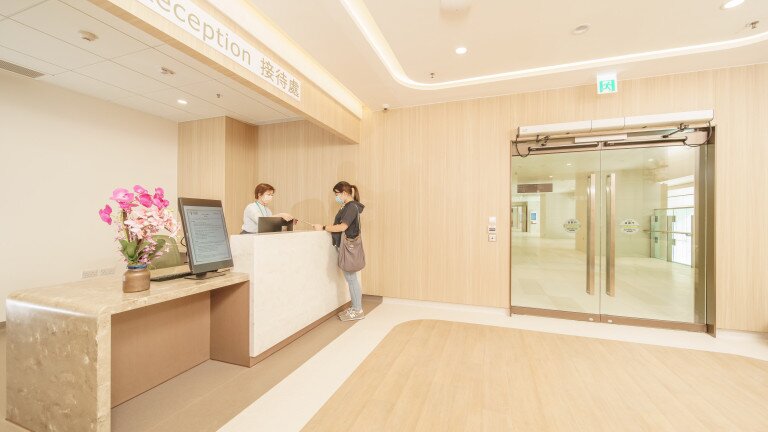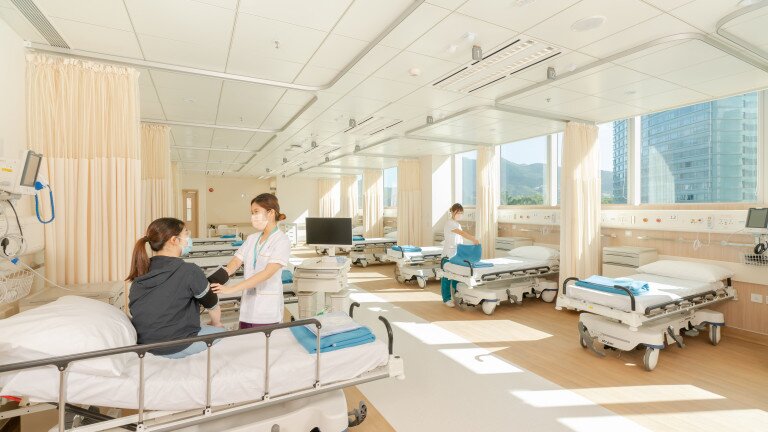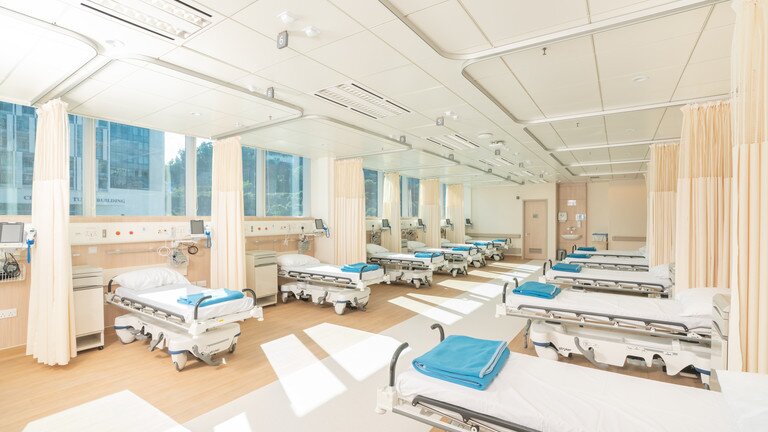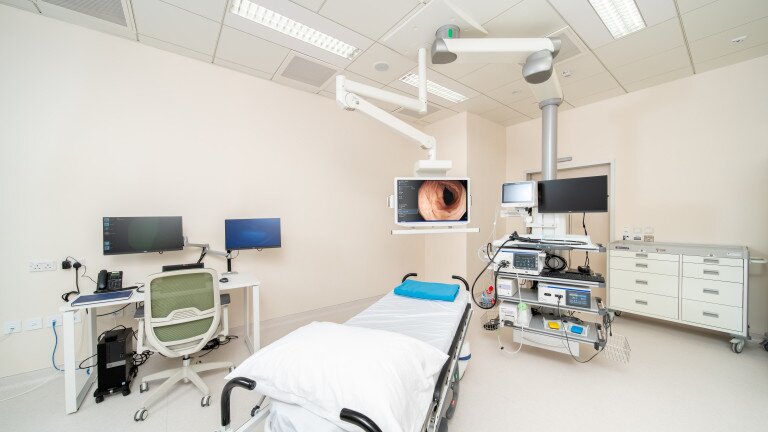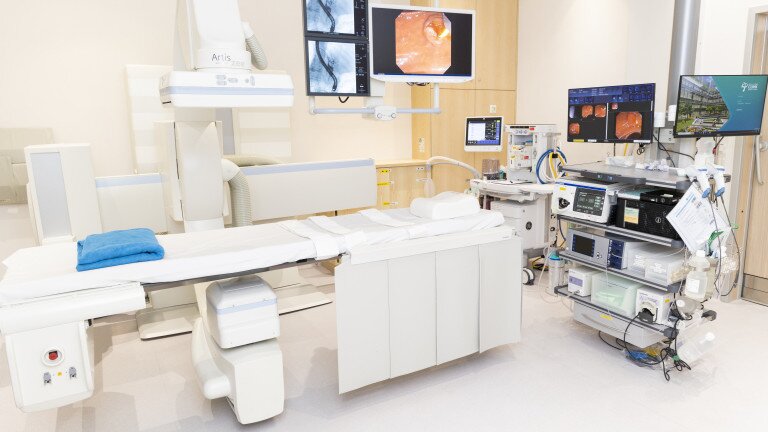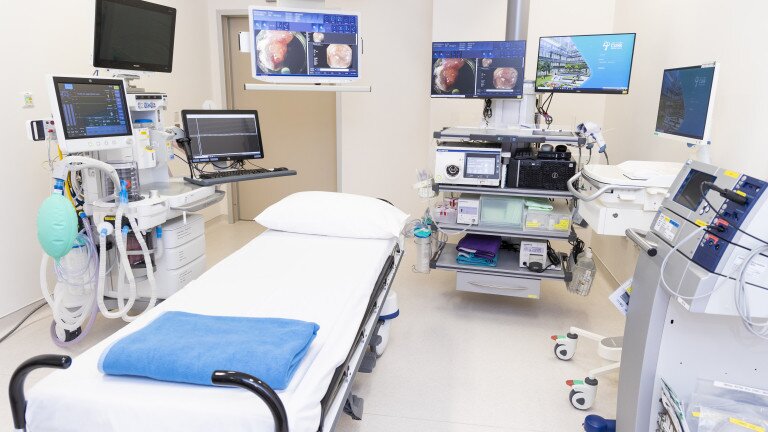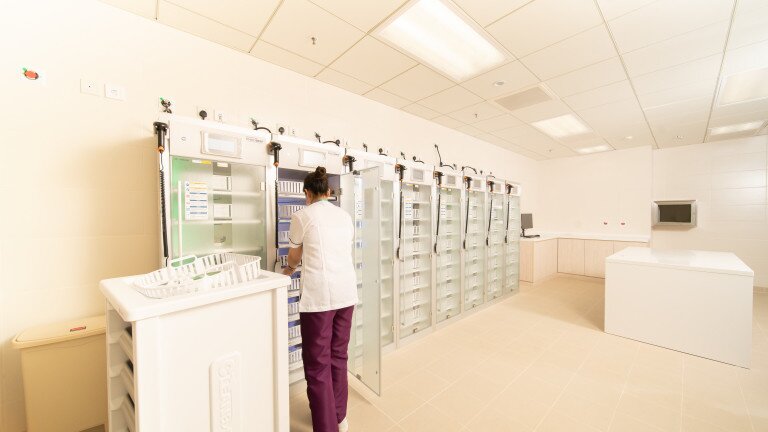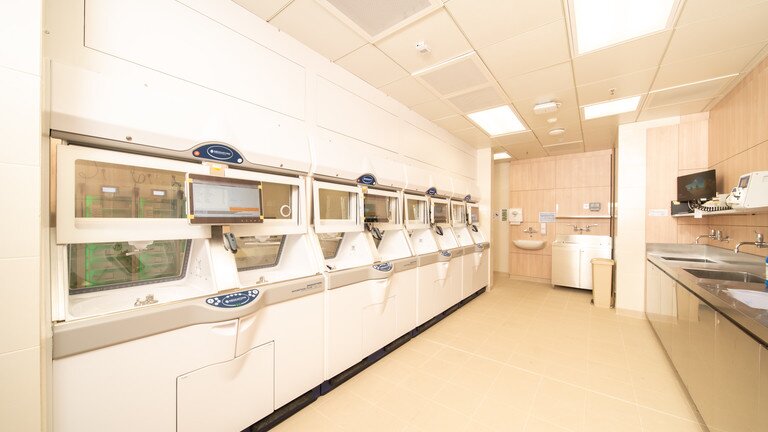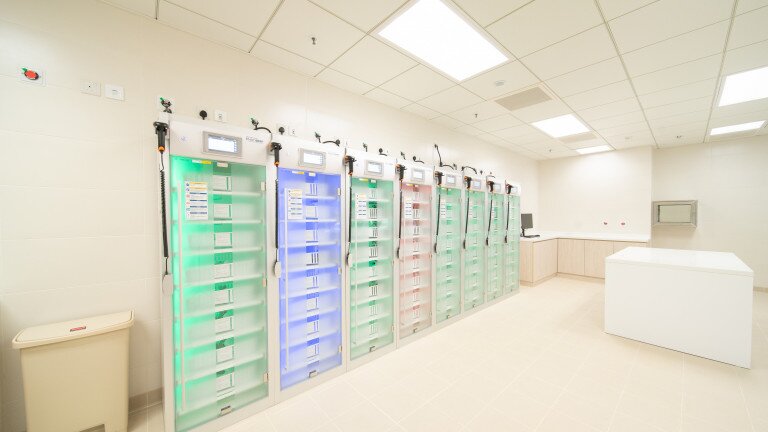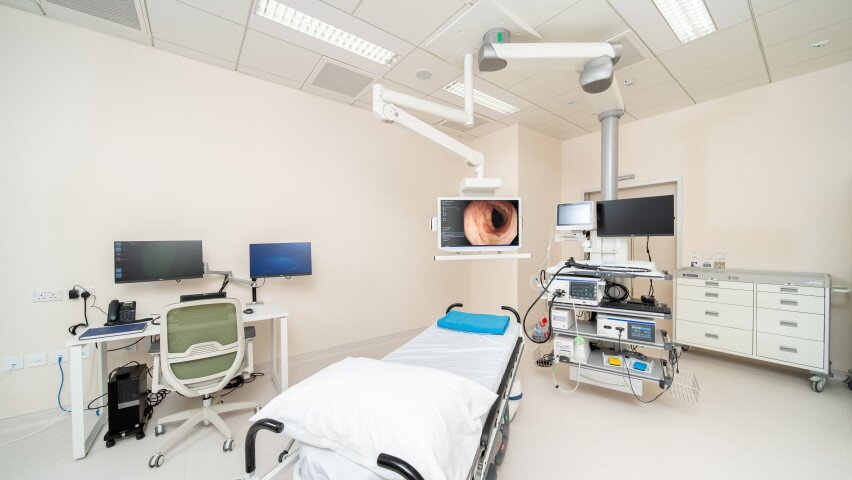 Our Facilities and Equipment
Our Endoscopy Centre is equipped with advanced medical equipment and technology, such as high-resolution endoscopes and automated endoscope disinfection system. The design and layout of the Centre aims to enhance efficiency and create a safe and spacious environment, especially the built-in day ward, which provides a hassle-free and comfortable experience for patients.
Our Services
Scope of Service in Endoscopy Centre

Esophagus and Stomach
Upper gastrointestinal endoscopy
Endoscopic ultrasound (Upper GI EUS)
Urea Breath Test (UBT)
High resolution esophageal impedance manometry (HRIM)
Bravo® Wireless 24/48-hour esophageal pH monitoring
24-hour ambulatory esophageal impedance-pH monitoring
Pancreas and bile duct system
Endoscopic ultrasound (Hepatopancreatobiliary EUS)
Endoscopic Retrograde Cholangiopancreatography (ERCP)
Small Bowel
Small Bowel Capsule Endoscopy
Double Balloon Enteroscopy
Colon
Colonoscopy
Others
Endoscopic Submucosal Dissection

Subsidy Scheme

Colorectal Cancer Screening Programme
Colon Assessment Public-Private Partnership Programme
Nurse-in-charge
Ms. LAM Pui Yuk, Phyllis
Download