International Medical Services
Introduction
CUHK Medical Centre established the International Medical Services team to specifically take care of your medical needs during your visit in Hong Kong, providing one-stop reservation, consultation and related support services. The healthcare services attaches great focuses on the well-being of our visitors, ensuring their medical needs are meticulously served and attended to with full support and care. With the support of the latest medical technological facilities and equipment, you can rest assured that we will provide utmost care from all our medical centres, including body checks, specialist surgeries, maternity services and cancer treatments.
Key Medical Services
CUHK Medical Centre provides specialist medical services with price transparency and professional care:
Professional Services
You may contact our team of dedicated staff to plan ahead for your trip or pre-book our healthcare services. We here at the CUHK Medical Centre strive to put your convenience at the forefront of our priorities.
Professional Support
Pre-visit preparation
Materials Preparation (Depending on the medical service needs)

It is important for us to have a clear picture of your medical history. We strongly advise you to bring along with you any medical imageries such as X-ray, CT, MRI Scans or any related documents indicating your previous history as guided by our staff. Relevant documents can allow our team of healthcare professionals to understand your medical history and condition for a holistic diagnosis and assessment.

Service Appointment

All our healthcare services require advanced booking; except our Emergency Medicine Centre which provides immediate medical care to those requiring emergency medical attention. You are advised to make an appointment and confirm your booking before proceeding with your subsequent travel and accommodation arrangements.

Budget Estimation

We commit to providing price transparency and accurate budget estimations for the services that you request. Surgical procedures and inpatient services may require a doctor's evaluation before a budget estimation can be provided. Please kindly check with our staff upon making an appointment.
Post-visit follow-up
The official medical reports can be delivered to your overseas address via direct mail on request.
General Enquiry
Telephone: (852) 3946 6888
E-mail: ims@cuhkmc.hk
WeChat: CUHKMC_HK
Corporate/Group Enquiry
Telephone: (852) 3946 6199
WeChat: CUHKMC_BD
WhatsApp: (852) 5213 2232
E-mail: ims@cuhkmc.hk
Concierge Services
Types of Inpatient Ward

Our room selections include 4-bed rooms, semi-private rooms, private rooms and deluxe rooms. All beds are equipped with infotainment system for services such as accessing free TV channels, internet, video call, tele-visit, and meal ordering etc.
Companion bed service is available upon request
Please kindly click on the link below to browse our room facilities:


Room Facilities




Express check-out and in-room payment (for private rooms only)



Hotel Accommodation
CUHK Medical Centre wishes your time in Hong Kong to be a pleasant one and will be happy to provide information on nearby hotel accommodation for your choosing.
Approximately an 8-minute drive or a 10-minute rail transit away from CUHK Medical Centre
Online Reservation: https://www.royalpark.com.hk/en/
Reservation Hotline: (852) 2694 3898
Reservation Email: reservation@royalpark.com.hk
Enquiry Email: inquiry@royalpark.com.hk
Please contact Royal Park Hotel for details and terms and conditions
Approximately an 11-minute drive away from CUHK Medical Centre
Online Reservation: https://www.alva.com.hk/en/
Reservation Hotline: (852) 3653 1266
Reservation Email: rsvn@alva.com.hk
Enquiry Email: concierge@alva.com.hk
Please contact Alva Hotel by Royal for details and terms and conditions
Transportation Arrangement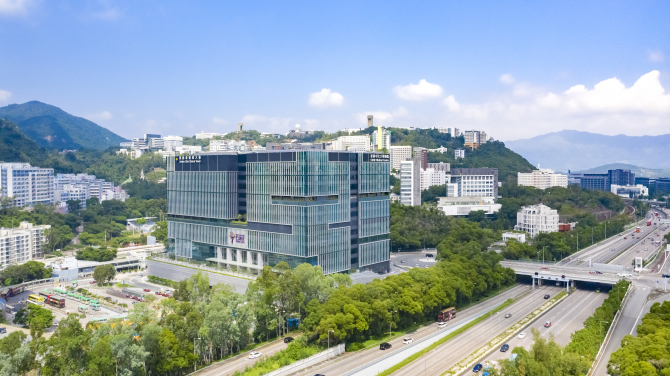 Taxi Hailing Service

Transportation Advice – Arriving CUHK Medical Centre

CUHK Medical Centre is located near the Exit B of the University Station on the East Rail Line.

From Lo Wu or Futian Port: The East Rail Line will take you to the premise in about 30 minutes

From Hong Kong West Kowloon Station: Take the Tuen Ma Line from Austin Station to Hung Hom Station, and then interchange to East Rail Line and arrive at University Station in about 33 minutes.

From Hong Kong International Airport: Take the Airport Express to Tsing Yi Station, interchange to Tung Chung Line for Nam Cheong Station, then interchange to Tuen Ma Line for Hung Hom Station, then interchange to East Rail Line for University Station. Arriving in about 60 minutes.
Payment and Insurance Information
Payment Arrangement
CUHK Medical Centre accepts various modes of payment including cash, credit card (VISA/Master Card/Union Pay/American Express), Alipay, Alipay HK, WeChat Pay or cashier's order drawn from a local bank or other approved payment methods listed on the Hospital website. Cheques will not be accepted.
Octopus payment is accepted in designated centres, such as Emergency Medicine Centre, and Specialist Outpatient Centre. Please contact the service unit for more details.
In-patients may settle their hospital bills with the below method
Make an electronic payment (such as VISA, Master Card, Alipay HK, WeChat Pay etc.) in the room
Proceed to the Cashier at G/F and settle the payment in cash or cashier's order drawn from a local bank
Show the deposit receipt upon discharge
Insurance-related matters
We have partnered with certain local and international insurers as well as third-party administrators to provide direct billing services to our patients
Enquiry:
Insurance Liaison Officer
Telephone: (852) 3946 6262
Email: ims@cuhkmc.hk
Service hours: Monday to Friday, 9:30am to 5:30pm
Contact Us
General Enquiry
Telephone: (852) 3946 6888
MON - FRI: 8:00AM - 6:00PM
SAT, SUN AND PUBLIC HOLIDAYS: 8:00AM - 4:30PM
Corporate & Group Enquiry
Telephone: (852) 3946 6199
WeChat: CUHKMC_BD
WhatsApp: (852) 5213 2232
MON - FRI: 9:00AM - 12:30PM; 2:00PM – 5:00PM
SAT, SUN AND PUBLIC HOLIDAYS: CLOSED



Enquiry on Health Check Programmes
Telephone: (852) 3946 6936
MON - FRI: 9:00AM - 5:00PM
SAT: 9:00AM - 1:00PM
SUN AND PUBLIC HOLIDAYS: CLOSED